Welcome To California Institute Of Locksmithing
The California Institute of locksmithing is an institute located in an industrial complex at 14721 Oxnard Street in the Van Nuys area of California; established in 1972 primarily to meet with the needs of individuals interested or found within the field. Ever since their establishment, the institute continually progressed towards the path of completely achieving their goal; to train extensively, entry-level locksmiths in the highest standards of the industry. Which includes, but not limited to ethics, craftsmanship, professionalism, alongside empowering her students with a clear understanding of what it is to be a locksmith.
The California Institute of Locksmithing is concerned with delivering a quality job preparation. This is however achieved vide the chronic practical and pragmatic training they subject their students to. Also is their group of trained professional developers who are concerned with the business of installing knowledge to the students.
In furtherance to all of these, the California Institute of Locksmithing's activities is guided by a stated objective. These objectives are:
1. To students in achieving a higher level of the basic skills in locksmithing which would result in an increased employment competence.
2. It offers and constantly reevaluates the curricula, in other to produce a meaningful and relevant learning experience result.
3. To provide an educational environment which is supportive, and also helping to sustain every student's desire to maximize their potentials in other to achieve greater academic, career, and even personal goals.
4. Finally, to place all students who have successfully completed their course of study on an entry-level locksmith position.
ADMISSIONS POLICY
Should you be aspiring to be a well-versed cum ultimate professional locksmith, then enrolling for training and related courses should be a paramount action to you. Tandem to this, the California Institute of Locksmithing is the perfect option for you as a resident in the United States of America.
However, before enrolling, it's necessary and as well as important to get familiar with the school's admission policy. Hence briefly below, I'd be discussing rather extensively, the admission policy of the California Institute of Locksmithing.
Most crucial, the California Institute of locksmithing is guided by the principle of admitting only individuals who portray the ability to benefit from their program.
The admission procedures demand potential students to attend at least a class and eventually pass their Kwikset mechanical test and/or an ATB approved test, which is to know such individual's degree of ability to benefit and provide documentation of G.E.D or high school diploma. This class is free of every charge.
Also, since locksmithing is basically a "hands-on" type of trade (that's is, solely practical), this institute hence do lot deny any applicant who is faced with an inability to read, write, and/or speak. However, this doesn't mean that possessing an ability to read and also understand the queen's language is sidelined during admission. And even factly, it's usually highly recommended. Plus-or-minus, it gives an edge over other counterparts.
For foreign students, they're not also discriminated from seeking and eventually gaining admission into the institute. They are usually welcome, although the school doesn't provide visa services to any of such students. And also, placement services may be limited to such students due to the Federal and States laws.
Finally as regards the admission policies of the California Institute of locksmithing, it is important to note that the locksmithing program organized by this school is designed to prepare you as a student to obtain a locksmith license issued by the state of California, and also to obtain at least an entry-level position. Students planning to obtain their license from another state or perhaps all foreign students in generality, they need to consider any legal obstruction that may affect t them. Hence, the school recommends potential candidates caught in this web to see an attorney or any other related representative. This is because the school doesn't give legal advice or any representation.
PROGRAM OBJECTIVE
After knowing the principles upon which the admission processes of this school operates, it is quite imperative to get acquainted with their program objectives. How they run their program.
Firstly is the 360 class hour course. This course is designed to prepare the graduate in the field of locksmithing. This course runs for 12 weeks, within the hours of 9:00 a.m to 3:00 p.m.
Herein, locksmiths are usually employed to work in hotels, hotels, major companies, manufacturers of automotive, and many other related places. This is to ensure that the students are well acquainted I'm with the trade upon eventual graduation from the school. Hence, the students are made to install, repair, build and rebuild, and also service locking devices using both special equipment and crude/hand tools.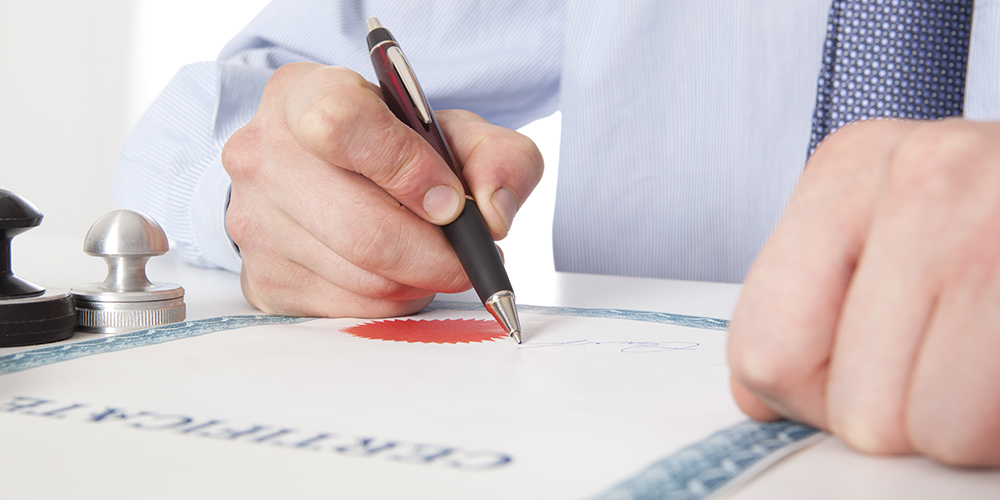 The program also ensures students are well groomed in disassembling any form of lock – ranging from padlocks to door locks, springs, worn tumblers, and every other kind of locks. They would also be engrossed into the measures of inserting new tumblers into the lock in other to change the combination.
All of these said and done, every student enrolled for this program would also learn during the course to remove and repair locks for American and foreign autos, cut and duplicate keys, code cutting machines, even without having the original keys. The student will also design master key systems for industrial and commercial buildings.
TUITION AND FEES
Having known all objectives tied around the California Institute Of Locksmithing, and also the program objectives, should you hence be interested in seeking admission into this school, it is quite important that you get familiar with the monetary cost you'd be incurring as a result of your decision.
So briefly below in this section, I'd be analyzing the total fees to be paid as a student – and also other related points.
Stay tuned…
Basic Locksmithing tuition;
Registration Total = $779.00.
Breaking this down a bit, these fee includes the cost of everything to be given unto you as a new student at the beginning of the program or inapplicable segments.
These items are:
Lockable toolbox
1 California Institute of Locksmithing Manual
1 Ilco auto and truck guide
1 Ilco key catalog (or equivalent
1 Key Gauge
1 Schlage lock (or equivalent)
1 Mortise Lock
1 Mortise cylinder
1 Kwikset Lock
1 Kwikset follower
1 Kwikset cylinder
1 Kwikset depth & spacing keys
1 Ball peen hammer
1 4 in 1 screwdriver
1 Small standard screwdriver set
1 6 piece screwdriver set
1 Tweezers
1 Diagonal side cutter
1 Awl
1 Vise Grips
1 Portable Baby vise
1 Key file
1 File Handle
1 Lock picking set
1 Yellow market
1 Dental Mirror
1 Long Nose Pliers
1 Retaining Pin Pliers
1 Car Opening tool
1 Impressioning Magnifying unit
1 Schlage depth & spacing keys
1 Westlock depth & spacing
However, asides all listed above which is to be given to all students upon commencement of the program, there is a few more equipment which would be required of you to get, but still wouldn't be given to you by the institute. These optional equipment are hence required to be gotten elsewhere. Since there isn't a fixed-price type of market in the united state in generality, I'd then be wrong to state a particular price range for this equipment.
This equipment includes; an Ilco Portable, Foley-Belsaw model 200 key cutting machine or equivalent, 1 Complete Car Opening tools, 1 Universal Pin Kit, etc.
So, tentatively, in-house, the cost for tuition and other related causes amounts to a total value of $779.40.
Albeit, please note that this aforementioned price doesn't include the handling fees, and has also been negotiated directly with the manufacturer.
OTHER NECESSARY INFORMATION – California Institute Of Locksmithing
So basically, all the above explained are the cogent thing you must be aware of while processing admission, or perhaps already a student of California Institute of Locksmithing. However, the sequel to all of these, there is still a few information I need to add so as to make this article well comprehensive enough.
These include the grading system of the school, standards of academic progress of the school, the graduation requirements, and finally the cancellation and/or refund policy employed by the school (you'll get this better later).
So firstly, the grading system of the school;
Every student is graded on the basis of objective Wonderlic tests, which are drafted from the class lectures, assignments and also from practical – the skills they've been taught. Also, any assignment a student doesn't submit, or any test not done, such student would be scored zero.
Tandem to this, the institution makes use of the following grading system:
90% – 100% = A = 4.0 – Excellent
80% – 89% = B = 3.0 – Good
70% – 79% = C = 2.0 – Average
60% – 69% = D = 1.0 – Below Average
0% – 59% = F = 0.0 – Failing
The standards of satisfactory academic progress of the school were adopted in agreement with the guidelines adopted by the U.S Department of Education. What does this mean? Simple, it denotes the standards a student must uphold in other to maintain satisfactory academic progress. Hence, to satisfy all of these, you as a student must obey the following:
Maintain a cumulative academic grade point of at least 2.00 out of a total of 4.00.
Complete his/her study within the maximum time frame allocated for such program. Which is one and one-half times the original period of the program as stated in the enrollment agreement.
Complete at least 67% of the total hours at the end of each month. This is required so the student can complete the educational objectives of the institution within the maximum time frame (as mentioned above).
Accurately comply with the satisfactory academic progress of the institute which is actually divided into evaluation periods. Satisfactory progress is also assessed at the end of each training month.
To successfully graduate from the California Institute of Locksmithing, you need to as well pass a few requirements. These ones too are as important as every other requirement we've discussed earlier.
To qualify for graduation from California Institute of Locksmithing, and to be conferred a diploma, firstly, the student must have successfully met the skill requirements stated for the program and study whilst the course of study whilst also meeting the minimum grade-point (as stated above); such a student must pass the final examination as well whilst also meeting with at least a 2.0 grade.
Finally, to graduate, you as a student must have paid all financial dues you owe the institute.
The Cancellation Policy…
Isn't it actually nice that you are given the chance to cancel your admission if upon admission you do not eventually like the institute, without any penalty? Beautiful right?
Fine. Cause this is exactly what the California Institute of locksmithing offer their students. However, there are a few policies attached to this.
Firstly, to cancel your enrollment agreement contract made with the institute, it must be with the period of the midnight of the date which is the business day which follows the day of your first class.
To cancel the contract, you can either send a signed and dated copy of your cancellation notice to the school, or send a mail or telegram to the California Institute of Locksmithing, 14721 Oxnard Street, Van Nuys, CA 91411, attention Corey Friedman.
In furtherance, if a student cancels his/her enrollment, the institute is expected to pay back all payments already made by such a student, and also return any negotiable instrument which has been signed by the student. The return is expected to happen within a period of 10 days after the school has received such student's cancellation notice.
Also, if the school has issued any equipment to the student, such student must as well return them to the school within a period of 10 days, starting from the date the student signs the cancellation notice. However, should the student lot return one or more of the equipment, the school reserves the right to deduct the cost from the payment the student might have made.
CONCLUSION – California Institute Of Locksmithing
With this, we're coming to the end of this article. However, should you have any question, or perhaps extra information we missed out, let's get talking in the comment section just below this article. I look forward to hearing from you.
Should you be convinced to seek admission into the California Institute Of Locksmithing, I wish you every good luck!
Gracias…